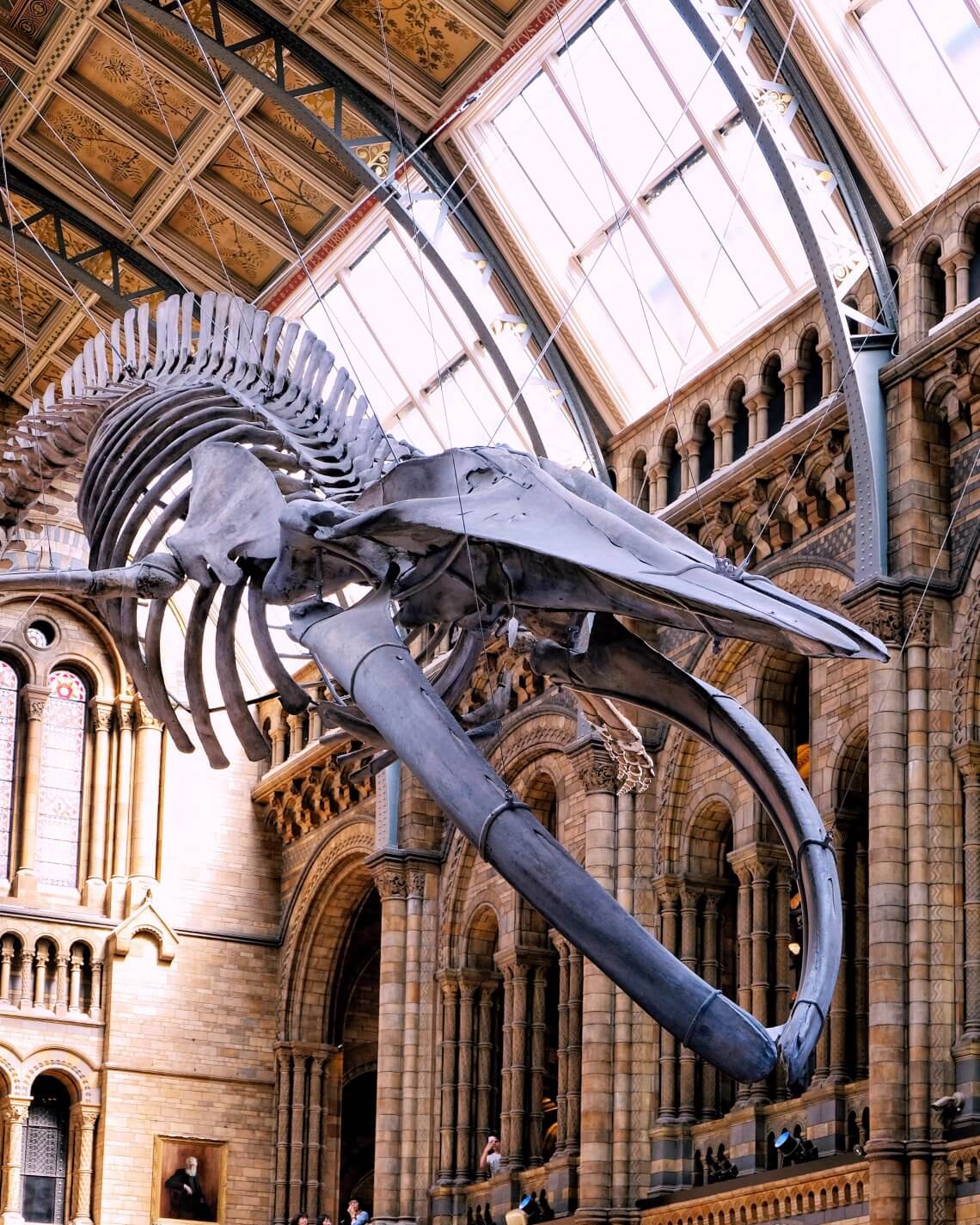 London's Natural History Museum: Summer holiday survival guide
The Natural History Museum is possibly my favourite place in London. I can spend hours poring over the Victorian display cases, admiring the intricate animals carved into the columns of Hintze Hall, and watching ice skaters whiz by in December. It's even where my then-fiancé and I held out engagement party, underneath Dippy the Diplodocus. But there's no denying it can be rather hectic during the school holidays, especially with children in tow. Having learned a few hard lessons in recent years I thought I'd let you in on my top tips for the best experience during the crowded summer months (valium and stiff drinks optional).
Before you go, download a map and plan your top few must-see galleries. The museum is divided into zones and it can be a bit slow to move between them, so we aim to stick to one per visit. Check toilet and baby change spots too to avoid the queues in the Ladies off Hintze Hall!
The museum opens at 10am and I really recommend getting there as early as you can. You'll sail through before 11am but a couple of hours later the queues can be half an hour long (or more). The Exhibition Road entrance is generally quieter.
The Dinosaur and Mammal galleries are always especially busy so we aim to do those first, then move to less popular exhibits.
The Central Café food is a bit limited so you might want to bring your own if you have fussy eaters (hello son). You can enjoy it in the relative peace of the basement picnic area (check out the Investigate Centre while you're there). Alternatively, the T Rex Grill serves family-friendly hot food.
It's so easy for young kids to get lost or squashed in the crowds. We don't use our buggy or sling as much these days but I think it's worth taking one for child containment purposes! Reins are a great solution for little ones insistent on walking.
All the stuff in the shop is available online if you'd prefer a meltdown-free shopping experience.
Have you done the big museums this summer? Tell me all your tips over on Instagram, I'd love to hear them!
The Natural History Museum is open daily from 10am – 5.50pm (last entry 5.30pm). The closest tube station is South Kensington on the Piccadilly, Central and District Lines. Entry is free (but a donation is appreciated).